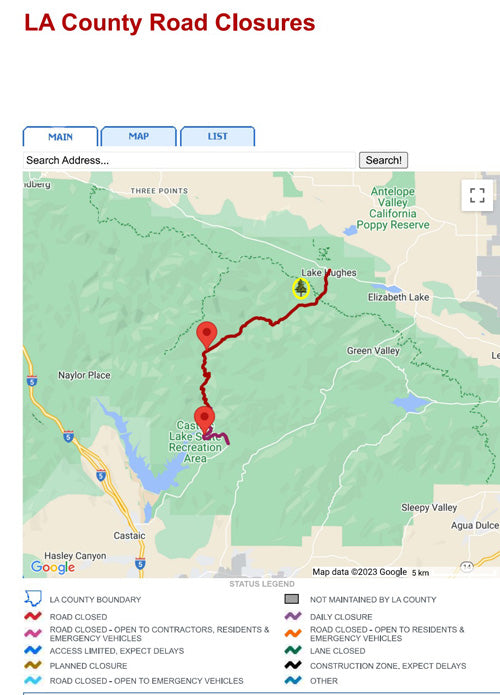 October 2023
The Angeles National Forest baby trees planted in 2021 and 2022 were seriously impacted by the drought of 2022, and many of the trees did not make it. This is highly unusual because the planting process is very carefully planned out by the Forest Service and our trees usually have a very high survival rate. (Learn more about that here.) This is actually the first time we have lost baby trees like this since we started in 2007.
We are committed to having a thriving baby tree in the ground for every single tree dedication, so we worked with the Forest Service to replant our 2021 and 2022 trees in a different location this summer.
Alas, we recently went to visit the trees soon after they were planted and the road was closed due to a mudslide. We were REALLY disappointed about this- we were very much looking forward to getting up there and getting you all new photos of the happy and healthy baby trees.
Please know the trees are doing well, we just can't access them right now. There is no projected date as to when the road will be repaired, but we're hoping we'll be able to finally take photos next Spring. Keep your fingers crossed, and know that we'll get there as soon as possible and we'll send another email when we make it.