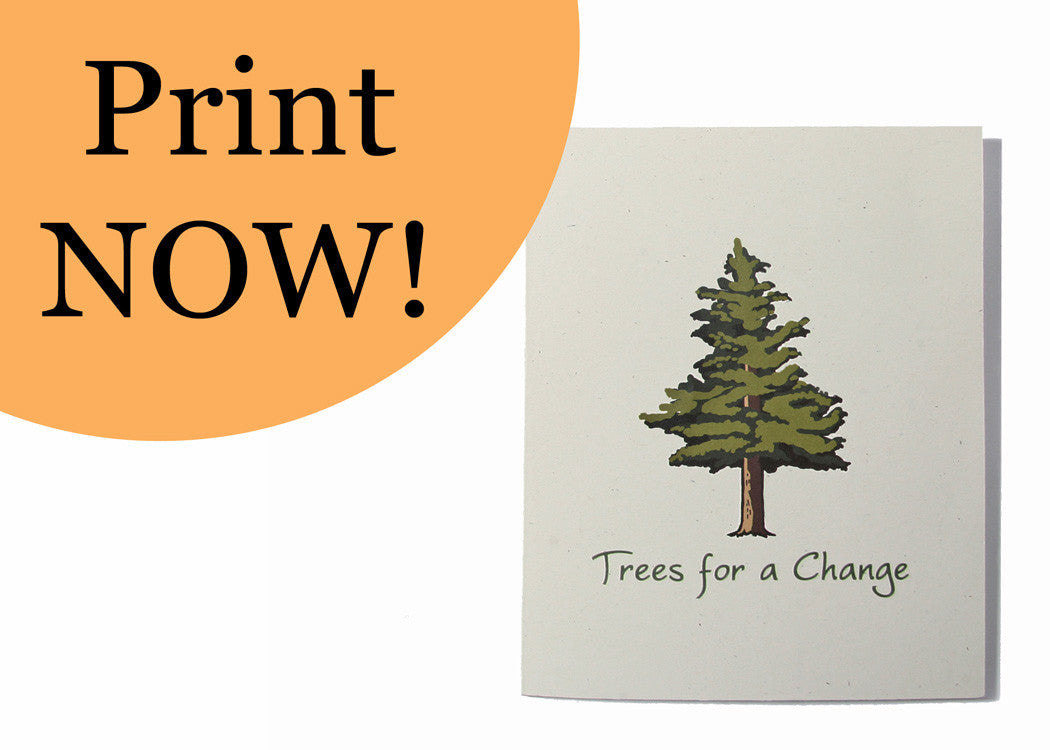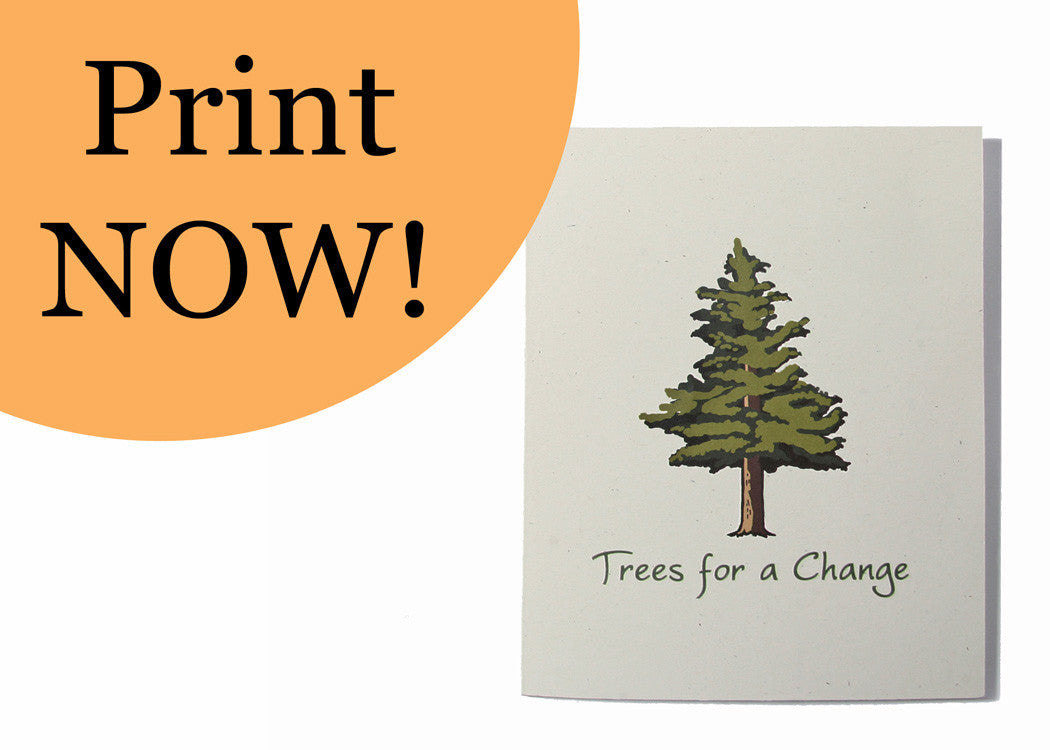 Our Printable Instant Tree Gift includes:
The planting of a native species tree in a U.S. National Forest
An instantly printable tree planting card- you fill out
Your gift recipient's name recorded on our Tree Gift Registry

Online access to tree photos, location info & maps
*You'll be able to print your gift card right after your payment is processed. Look for the DOWNLOAD email in your inbox within 3 minutes after order completion.*
Did you forget somebody's birthday? Were you surprised to find out somebody bought you a holiday gift that you left off your list? Headed to a housewarming party or a dinner party and want to get the host or hostess something more than just a bottle of wine? For much less than the price of the most common rush gifts, you can purchase a gift that makes a real difference for the planet and that will serve as a lifetime tribute to the person for whom you're shopping. A Trees for a Change Instant Tree Gift is the answer!

When you buy a Trees for a Change Instant Tree Gift, you'll be paying to have a native species tree planted in a part of a U.S. National Forest that has been badly damaged by fire. Once the tree is planted, information about it will be posted online, so that the recipient of your gift can see real photographs of it and find out exactly where it was planted. This makes the gift way more tangible than other charitable donation gifts, and it's not a present that will end up in the recycling bin or trash!

The Trees for a Change Instant Tree Gift is designed to make giving a green last minute gift as easy as can be and provides you true instant access to a present that will last a lifetime. To purchase your gift, just fill in the name of the person that you are buying the tree for in the box. Make sure to type it out just as you would like it to appear in our online Tree Gift Registry.  When you're all set, click the Add to Cart button and check out using our encrypted shopping cart.

Once your purchase is complete, you'll receive an order confirmation message. On the page will be a link that says "Download." When you click on that link, you'll be taken to a PDF of a Tree Planting Acknowledgement Card that is optimized for printing on home printers. You can print it on a standard 8-1/2 inch by 11-inch piece of paper to give to that special someone.

The card is a bifold greeting card with our logo on the cover. Inside the card, the recipient of your gift will find all of the information about their tree gift. They'll learn about how the gift will make a difference for the planet and discover how they can see their tree once it is planted. The other side of the card has plenty of blank space, so that you can write a message of your choosing on it.


Skip the gift cards and other rush gifts. Choose a present that you can have instantly but that will provide benefits that last a lifetime. Fill out the order information and get your Trees for a Change Instant Tree Gift in a hurry!